How may we assist you?
If you don't see what you need at our Sweepers link, give us a call to discuss your needs.

Alternatively, please give us a call at 256.541.5353 or send us an email telling us what you're looking for.
Copyright © 2018
American Sweeper Sales
All Rights Reserved.
---
Our Home Office is:
110 Springtime Blvd.
Huntsville, Alabama 35802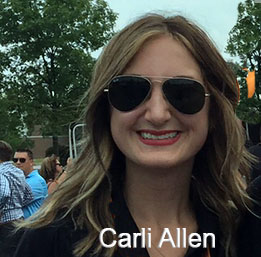 The owner and CEO of American Sweeper Sales, LLC is Carli Allen. She has grown up around sweepers her whole life.
At a very young age Carli found herself helping her father, Tommy Allen, who has been in the sweeping industry since 1991. Tommy worked for one of the largest sweeper manufacturers in America before venturing off to start his own company selling refurbished sweepers.
Since Carli can remember she has been around sweepers; traveling with her father all over the country and attending NAPSA and World Sweeping Association events, helping work on sweepers and learning more each day about the sweeping industry. Carli is not afraid to get her hands dirty and help out whereever she is needed.
After years of watching her father work with sweepers she wanted to follow in his footsteps to work within the sweeping industry as well. She started American Sweeper Sales, LLC in 2017. Her goal: to one day become the next largest used sweeper business, aside from her father's. (Or perhaps even larger...)
"I have always looked up to my father, since he has a drive and commitment that is impeccable," Carli says. I want to bring that same focus and energy into my own company to excel as a used sweeping saleslady! I have learned many things from my father over the years and decided in 2017 that it was time to bring my knowledge to the sweeping industry. I also want to show that I can bring a top quality product into the marketplace, as well as provide great customer service.
"My commitment to my customers is that I will be bringing you the highest quality sweeper possible."
"If you have any questions about my new company or would like to talk about anything to do with the power sweeping industry, feel free to give me a call at 256.541.5353 or send an email to info@AmericanSweeperSales.com."
– Carli Allen