How may we assist you?
If you don't see what you need at our Sweepers link, give us a call to discuss your needs.

Alternatively, please give us a call at 256.541.5353 or send us an email telling us what you're looking for.
Copyright © 2018
American Sweeper Sales
All Rights Reserved.
---
Our Home Office is:
110 Springtime Blvd.
Huntsville, Alabama 35802
American Sweeper Sales offers loaner sweepers to used sweeper customers, as well as a rental program for all (see below).
Contractors know they can't afford to have a sweeper down for any length of time. That's why American Sweeper Sales offers a sweeper loaner program. Here's how our loaner program works: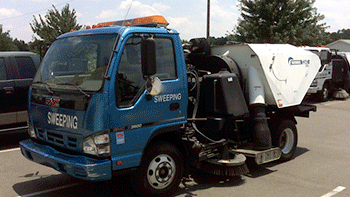 When you purchase a used sweeper from us, you are eligible to use one of our loaner sweepers in the event the sweeper you purchased from us has a catastrophic failure that can't be repaired within a day or so.
Note that this program is dependent upon the sweeper you purchase. Please ask us about the loaner availability on any sweeper you are interested in purchasing!
Subject to current availability, you will be provided with a loaner sweeper to use for up to 30 days at no cost other than picking it up and bringing it back to us. Alternatively, you can pay the freight for shipping it to and from our Alabama location.
We know after spending so many years in the industry that your livelihood depends on keeping your routes going – no matter what. Although we cannot guarantee we will always have a replacement sweeper available, our goal is to be there for you if at all possible.
If you have any questions about our loaner program, just give us a call or send us an email!
American Sweeper Sales' rental program is straightforward and can be a 'lifesaver!'
Need a replacement sweeper while one of your sweepers is getting repaired? If so, you can count on one of American Sweeper Sales' rental units. There are many other reasons you may need a rental unit. For example, to sweep an airport, do construction sweeping, handle cleanup prior to paving or striping, or perhaps you just need a short-term sweeper for parking lot sweeping duty. Whatever your rental sweeping need, American Sweeper Sales can take care of you.
American Sweeper Sales offers a selection of rental inventory sweepers. Plus, we have the in-house expertise to help you determine the type of sweeper you need to ensure your project is a success. Our inventory typically includes mechanical broom sweepers, regenerative air street sweepers and parking lot air sweepers, both high-dumping and low-dumping.
Our rental program starts at just $100/day (with one month minimum) and we also offer long-term rental sweepers and a rent-to-own program. All may be tailored to fit your exact needs. Although our rental units are subject to current availability, we typically have a selection of rental sweepers to choose from.
For complete information and to check current availability, just give us a call or send us an email.